Change/Update of Address

(Health, Settlements and Elections Processes)
KZA-GBFN Announcements & News
June 23rd, 2021
TO: All community members
Shoreline remediation and passage work.
Read the full article:
PDF
June 22nd, 2021
Recovery is not a race. You don't have to feel guilty if it takes you longer than you thought it would.
June 16th, 2021
Why Do Some Addicts Relapse | Addiction Recovery | Recovery 2.0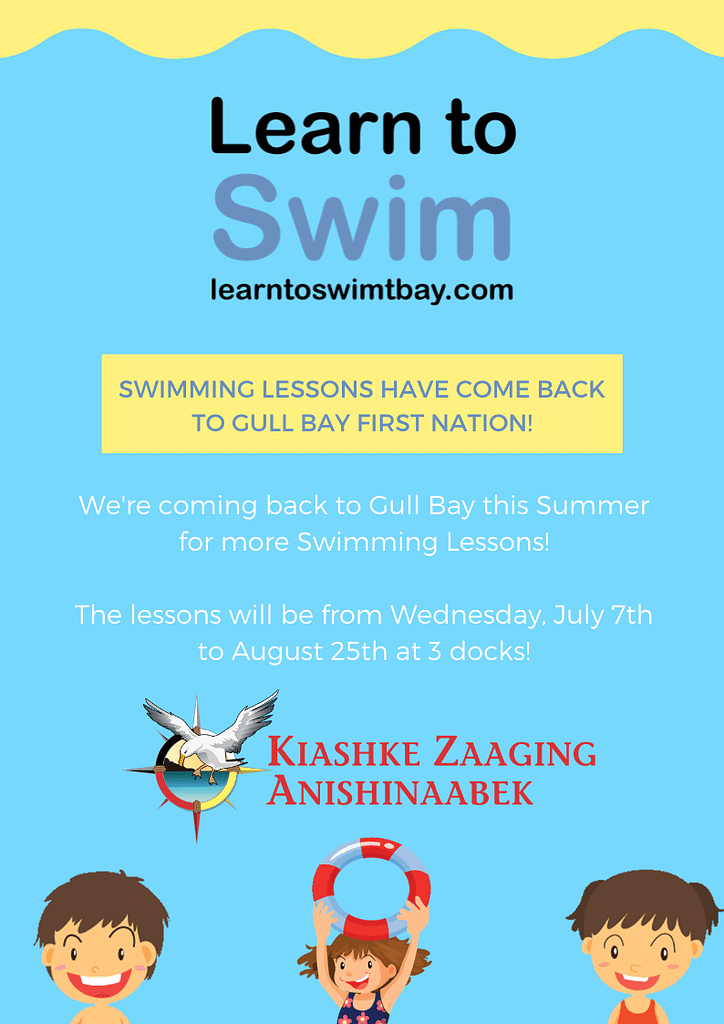 June 15th, 2021
Swimming lessons are coming back to Gull Bay!! All ages welcome!
Group 1: 5 yrs and under,  time 10:30 am-11:00am,
 group 2: 6yrs -8yrs, time 11:15am-11:45am
 group 3: 10 yrs- 12yrs. time 1:00pm – 1:30pm
 group 4 : 13yrs and up, time 1:45 pm- 2:15pm
Please call Francine or Jayden at the admin office to register!
June 14th, 2021
Yes, it's possible! I am the NNADAP worker here in Gull Bay, come by and visit me.
Patsy Sutherland @ the Gull Bay Health Clinic.
National Native Alcohol & Drug Addiction Program.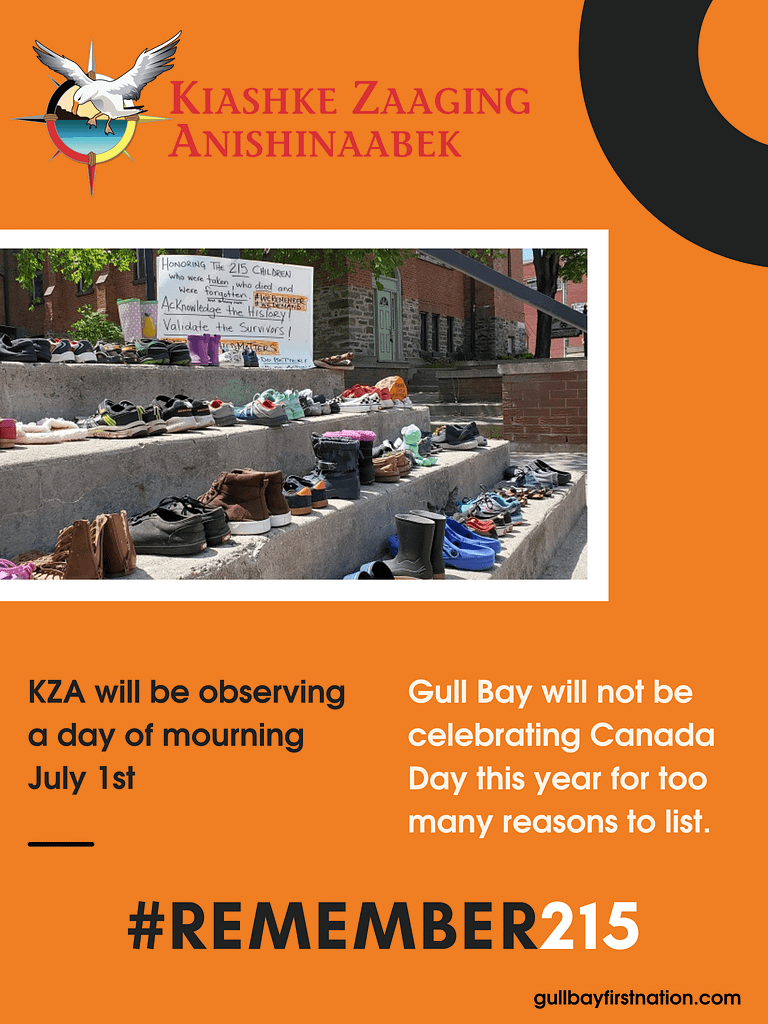 June 10th, 2021
Gull Bay will not be celebrating Canada Day this year for too many reasons to list. KZA will be
observing
a day of mourning July 1st
June 8th, 2021
All Offices, Buildings, Programs Closed in recognition and celebration of Indigenous Day
Monday June 21st all offices, Buildings and Programs will be closed in recognition and celebration of Indigenous Day.
June 8th, 2021
Growing calls for a national day of mourning after mass grave found at former residential school
TORONTO — There are growing calls for the federal government to declare a national day of mourning in honour of the 215 children whose remains were found on the site of a former residential school in Kamloops, B.C.
As of Monday morning, more than 28,000 people have signed a petition on Change.org calling for the federal government to do exactly that.
"Survivors of residential schools and their families carry the burden of this tragedy and it is due time that Canada as a whole also share this burden. These deaths impact every person in this land and so it's important that we all come together to mourn," the petition says.
Full Article: https://tinyurl.com/5fzynj9x
May 31st, 2021
Hydro One Skilled Trades
We invite you to attend our virtual information session to see if becoming an Electrician, Powerlines Technician, Utility Arborist (Forestry), or Truck and Coach Mechanic is a career path that interests you!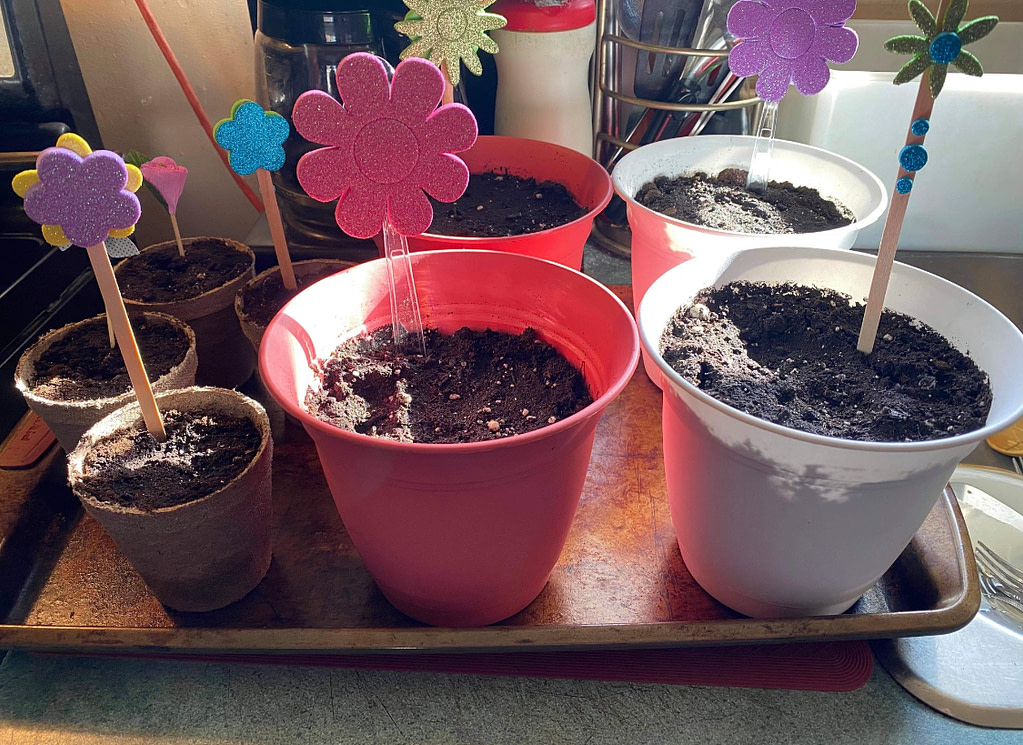 April 28th, 2021
Elementary Students Growing Kits
Chi Miigwetch to Marcia Arpin of All The Daze Productions for growing Kits for our Elementary Students. Tyson and Presley shonias wasted no time and got their seedlings started!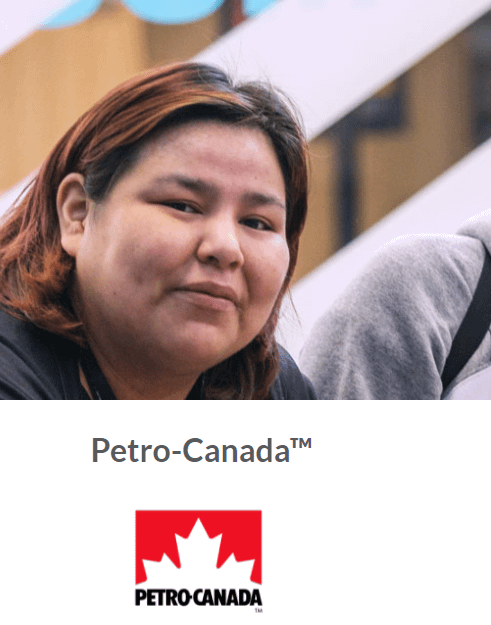 April 28th, 2021
Petro Canada Award for Indigenous Students
Petro Canada is Offering 8 Bursaries annually in the amount of $750 each to Students currently attending Highschool in Canada. 
March 19th, 2021
Job Posting: Operator in Training
The mandate of the Ontario First Nations Technical Services Corporation (OFNTSC) is to provide engineering and technical advisory services to all Unaffiliated First Nations and Tribal Councils in Ontario. The OFNTSC requires the services of an Operator-In-Training that will assist a First Nations' Water Treatment Plant Operator. The position will be located in an Unaffiliated First Nation community participating in the OFNTSC's HUB program.
Ontario Extends Reopening Ontario Acts Order
Gull Bay First Nation will be featured on a new show called, Power to the People, which starts premiering January 28th on APTN. Host, Melina Laboucan Massimo explores how Indigenous people, values and wisdom are guiding the way to a sustainable, clean energy future. Watch the clip to see Canada's first fully-integrated remote renewable energy micro grid.
In 2008, Clara Weistche from Waskaganish demonstrated how she singes and cooks moose nose. Watch the CBC Indigenous video below!
Kiashke Zaaging Anishinaabek -
Gull Bay First Nation
Kiashke Zaaging Anishinaabek – Gull Bay First Nation is an Ojibway Nation located on the western shores of Lake Nipigon and the surrounding territory. It is roughly a 200 km drive north from the closest urban city of Thunder Bay, Ontario and has a registered population of approximately 1,375 Citizens residing on and off reserve.
Mailing Address
PO Box 29100
1186 Memorial Avenue
Thunder Bay, Ontario
P7B 6P9
Phone: 807.982.0006
Toll Free: 1.855.982.0006
Fax: 807.982.0009
Email: info@gbfn.ca
Business Hours: Monday-Friday 8:30am-12:00pm, 1:00pm-4:30pm