Tobacco Processing Teachings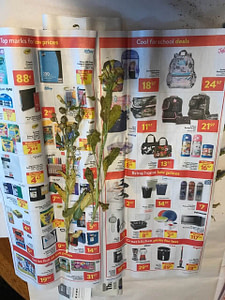 Step 1 – Prepare your tobacco for drying. 
Lay tobacco over a dry breathable surface.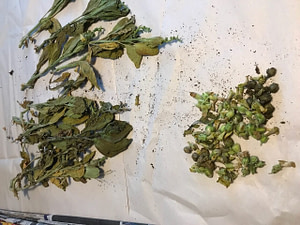 Step 2 – Separate the tobacco seed pods from the plant.
Lay seed pods over a breathable surface (newspaper, paper, flyers or Im sure cardboard is fine too). This will allow the seeds to fully dry and not get moldy.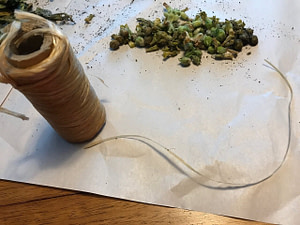 Step 3 – Prepare your string/sinew
Cut strings to about a foot in length. Then make one loop on one end. Leave the other end untied. You may need to knot this to a line or in my case a hanger. 
Tip: with sinew, you can divide one line into 3 strands to be more conservative and make your sinew roll last longer.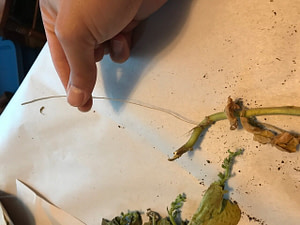 Step 4 – Tie your tobacco leaf (or stalk) for hang dry.
Take the loop end and wrap it around the butt end of the stalk or leaf and put the other end of the string through the loop and knot it. You can wrap it around another time to make sure it holds.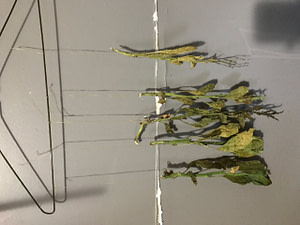 Step 5 – Hang Dry
Find a nice dry and warm place for your tobacco to dry for a few weeks. Be sure to not expose it to direct sunlight as this will sunburn your leaves. Also, be sure to leave some breathing space between the leaves to avoid molding. 
September Education Newsletter
Students Utilize KZA Remote Classroom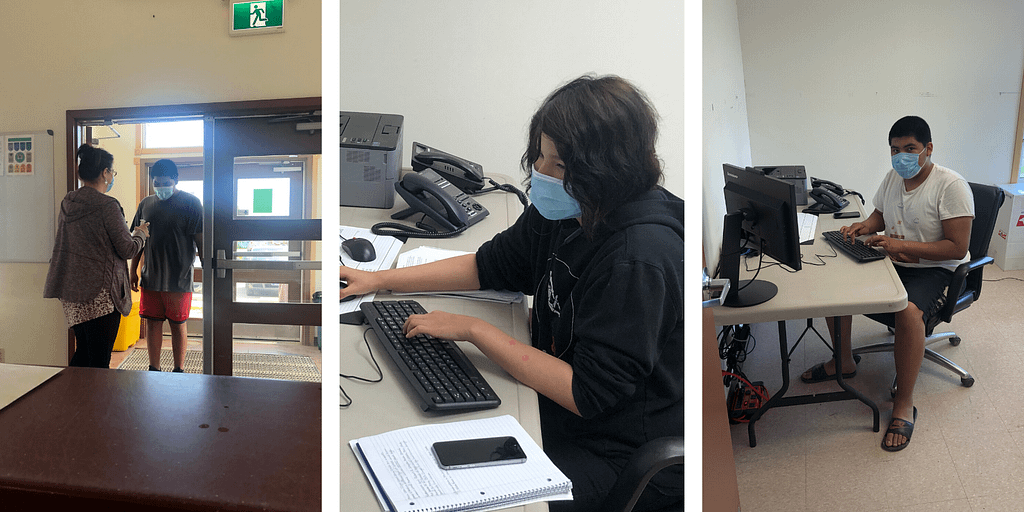 Chi Miigwetch Emily Kertin and Science North for yet another generous donation of Science kits for our KZA youth!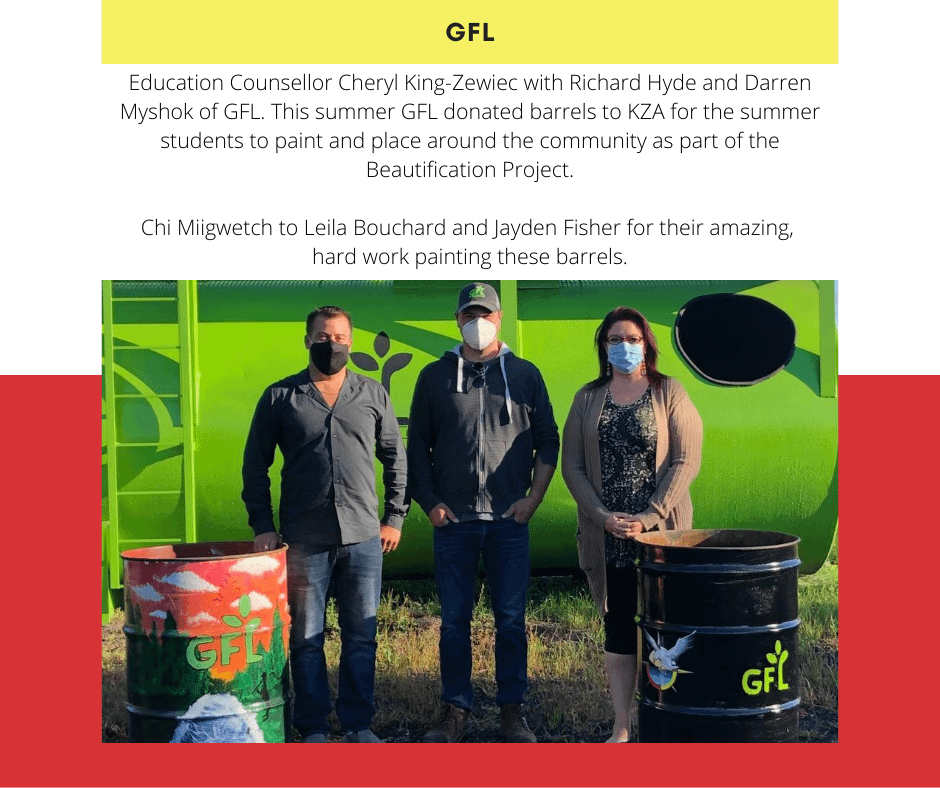 Education Counsellor Cheryl Zewiec, and Member of Council Kevin King accepting the most generous donation from Richard Hyde and GFL for the KZA-GBFN Summer Student Community Beautification Project. Oil Barrels  will be painted by the Summer Students working in Gull Bay and placed around the community as refuse bins.  Chi Miigwetch Richard and Management of GFL.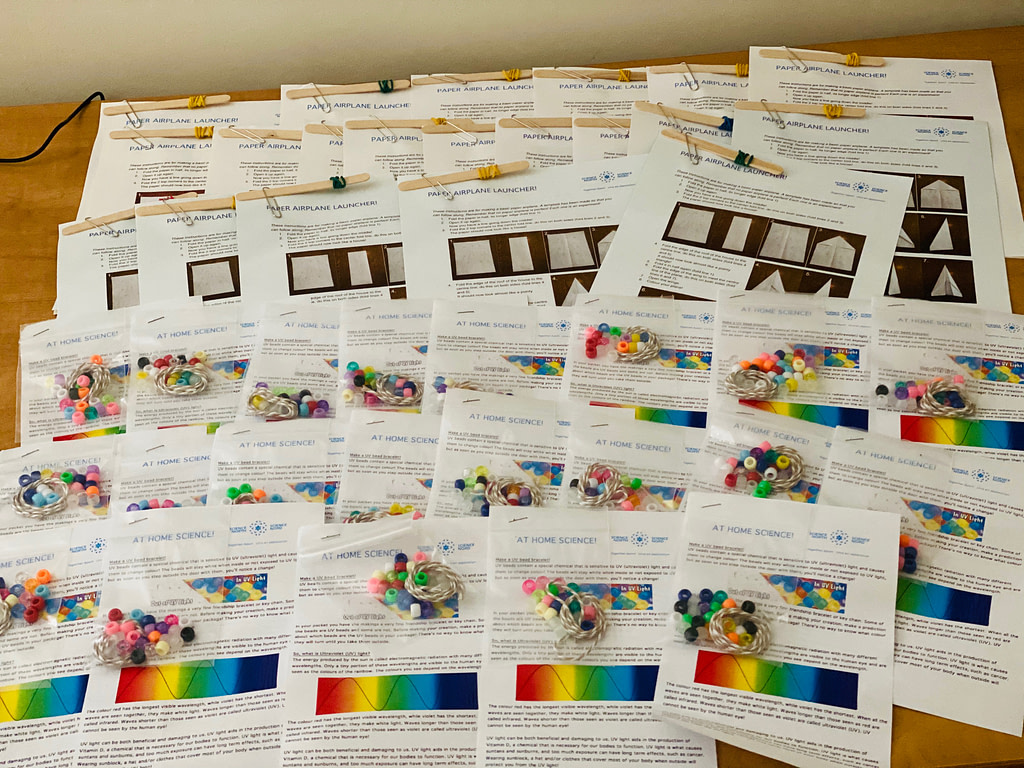 Chi miigwetch to Emily Kerten and the Science North Team for the wonderful donation of Science Kits for our Elementary students.
Clay Kits were a success! Thank you All The Daze
Starting High School can be a challenging time for everyone. Gull Bay First Nation is committed to helping and supporting the families who have children that need to leave the community to continue with their secondary education needs.
Roles and Responsibilities
Once a month, the students and the Education Counsellor get together to do an activity that offers growth and experiences to the students in their life long educational journey. This time also provides the students with information as to what service providers are available in Thunder Bay. Some of the activities have included:
Geocaching
Rock Climbing
Bowling
Swimming
Canoeing
Barbecues
Halloween Activity
Since September 2010, per a KZA-GBFN Band Council Resolution on educational recognition, once a student graduates from Grade 12, KZA-GBFN provides the student a monetary honoraria.
Graduating students must submit their transcript to initiate this process.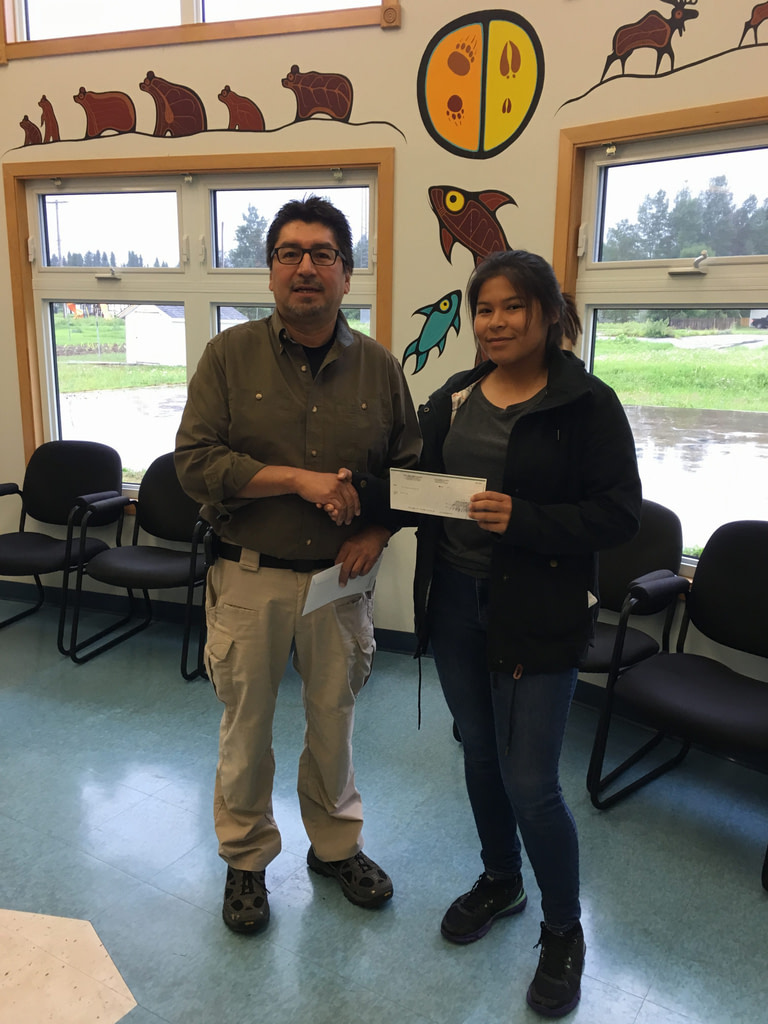 Each month, KZA-GBFN Chief and Council awards elementary students with perfect attendance and provides a gift card and certificate.