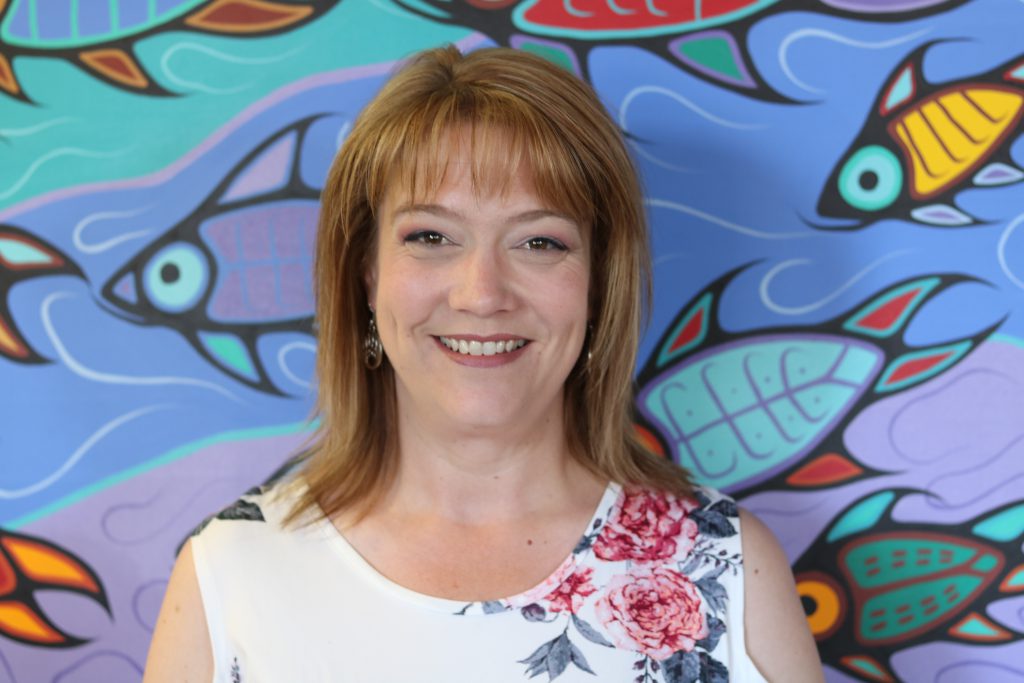 Cheryl is a graduate from Hammarskjold High School, and has achieved certification to Administer Social Services on First Nations within Ontario from Algoma University in conjunction with the Ontario Native Welfare Administrator's Association.   As well, Cheryl attended many different training workshops in partnership with Dilico and has developed her portfolio to cover such items as: Child/Infant Mental Health, Child Addictions, Home Life Balance and most recently received certification in the Triple P Parenting Program.
Cheryl has worked for KZA-GBFN in many different capacities since 2006. Currently she is the Education Counsellor.  She ensures the students of KZA-GBFN receive the best possible education by working with each school.  She meets with Guidance Councillors, Teachers, Native Tutors, and School Administrators. In these meetings, planning occurs so each student has a better opportunity for a successful school year.   She also attends monthly meeting of the Aboriginal Education Authority Committee. In these meetings, the Lakehead School Board makes decisions and plans events to best suit our First Nation Students in the education system.
With Social Media being such a huge outlet for communication, Cheryl has created a closed Facebook Group which includes, students, parents and boarding parents.  This page is to ensure that all information is to be shared, promote the successes of each student and team build.   
Cheryl has also served the members of KZA-GBFN by working on a committee to develop a resource for the Student Nutrition Program.  This resource will be used in all schools on First Nations in Ontario. She is also working in a partnership with Canada World Youth, Global Affairs Canada, International Aboriginal Youth Internships and Nokiiwin Tribal Council on an internship exchange program.
Cheryl was key to starting the First Community Garden the First Nation has seen in many years.  She met with Roots to Harvest which helped secure funding and developed a Community Garden Committee that oversees the project. 
Actively engaging in the Summer Student Employment Program, Cheryl seeks out placements in Thunder Bay for the students to work the summer.  She also receives all the resumes from the students, sets up the interviews, and conducts the interviews with a member of Council and other First Nation Staff.  She monitors the student's progress by meeting with their on-site supervisors weekly.