About KZA GBFN Ontario Works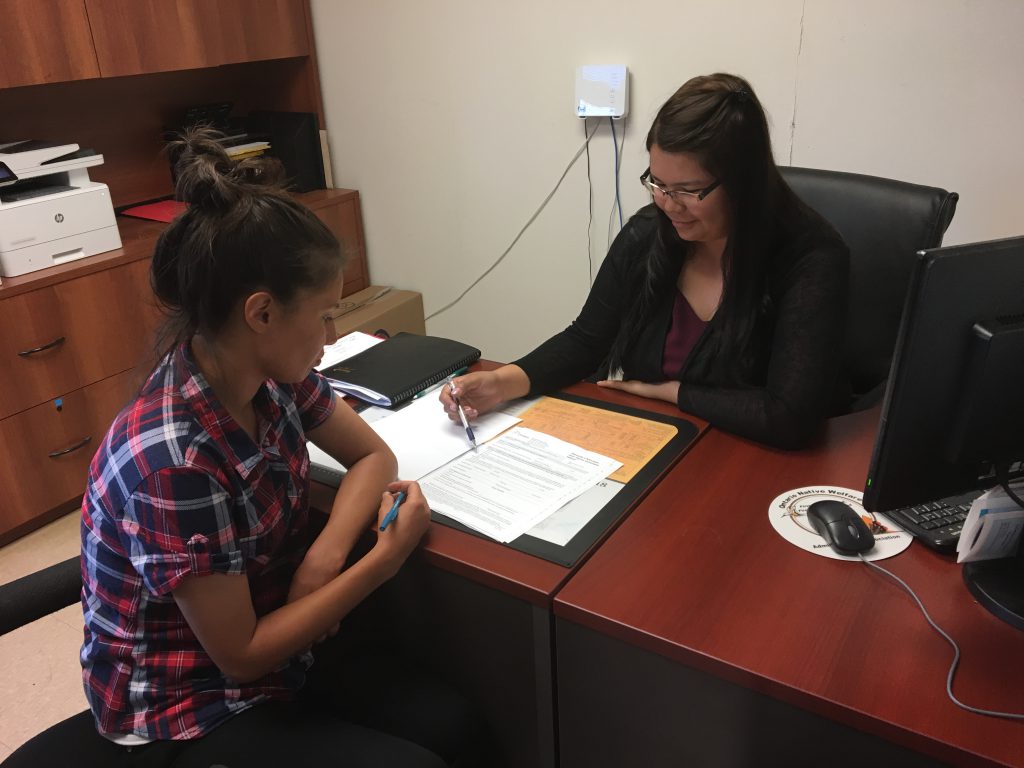 Kiashke Zaaging Anishinaabek – Gull Bay First Nation Ontario Works 
Delivers temporary financial assistance to help clients who may be in financial need that are residing in the community.
If you qualify, Kiashke Zaaging Anishinaabek – Gull Bay First Nation will provide you with assistance to cover the costs of your basic needs (e.g. food) and housing costs.
Types of Assistance Available
Income support to help with the costs of basic needs, like food, clothing and shelter
Health benefits for clients and their families
The amount of money you may receive from Ontario Works will depend on your:
Family size
Income
Assets
Housing costs
Emergency Assistance is also available to people who are in a crisis or an emergency (e.g. people who may have lost their homes, are leaving an abusive relationship and/or worried about their safety.
If you qualify for Ontario Works, you may also be eligible to receive a variety of other benefits such as:
Prescription drug and dental coverage*
Eyeglasses
Diabetic supplies
Moving or eviction costs
Employment-related costs
To apply for Ontario Works, you can contact the office by phone or in person at (807) 982-0006.
Once you've contacted Kiashke Zaaging Anishinaabek – Gull Bay First Nation Ontario Works, a caseworker will follow up to schedule an in-person meeting.
You will be asked to provide specific documents so the caseworker can verify:
Your personal information
Information about members of your household
Your household's financial needs
Your household's income and assets
This information provided will determine if you qualify for assistance.
During your meeting, you will be asked to sign several forms, including a consent form that gives the Ontario Works office permission to access information about you from other government programs or organizations (e.g., Ministry of Transportation, Employment Insurance, Equifax Canada).
A decision of eligibility will be made within four business days from when you first contacted the office, as long as you have provided all of the required information and completed the application.