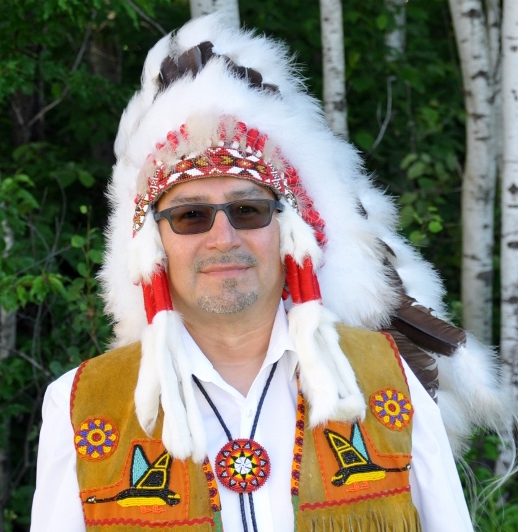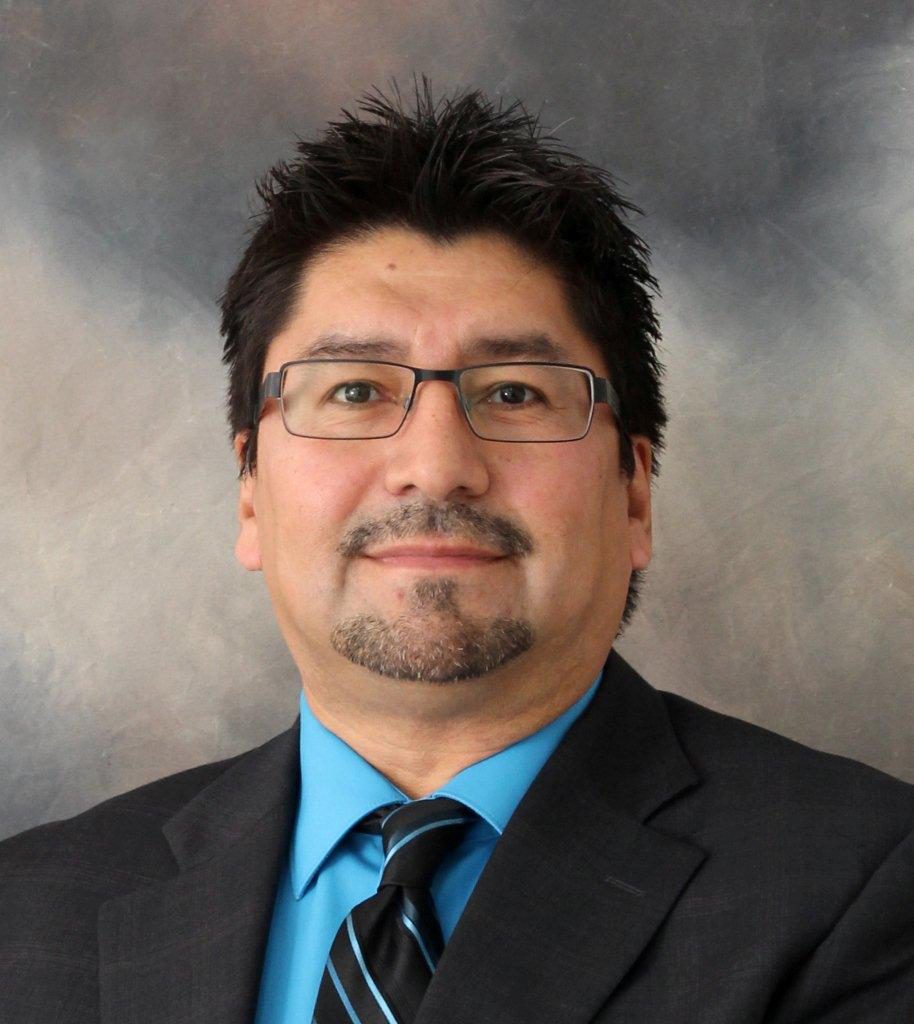 Wilfred King is a member of Kiashke Zaaging Anishinaabek – Gull Bay First Nation (KZA – GBFN), tracing his lineage to the time of contact, speaks Ojibway and is the second youngest of ten children.
Engrained with a sense of responsibility to First Nation (FN) politics and social activism, his commitment to serve FN people in a movement toward greater self-determination was solidified after the completion of his post-secondary education in Criminal and Aboriginal Law, double majoring in Alternative Dispute Resolution, and in Environmental Studies / Community Infrastructure Planning. He was the key negotiator in the multi-billion dollar gaming revenue agreements between the Ontario government and 133 First Nation Communities in Ontario. Wilfred was a founding member of the Nokiiwin Tribal Council and was instrumental in the creation of WZI Corporation – a group of FNs who foster the exploration of economic growth through resource development partnerships.
As KZA-GBFN Chief from 2002-2010, he built GBFN services up to an unprecedented level of more than twenty-two on-reserve health programs and fought to secure over $35,000,000 in capital projects for his community. Under his leadership and based on his personal integrity and commitment, he took the Nation to a place of financial sovereignty – where control of how community dollars were spent was removed from the hands of third party managers and was rightfully given back to FN leaders to administrate. But in December of 2010, he lost his bid for re-election as Chief. In January 2013, King was re-elected as Chief of KZA-GBFN and inherited what could only be labeled as a financial catastrophe from the previous and his Council. He worked with creditors to address the unpaid bills, fighting to ensure that GBFN did not slide into bankruptcy or third party management, and worked with various federal and provincial departmental officials in re-establishing funding and sound operational management plans to move the Nation forward.
King represented Canada at the United Nations – World Indigenous Peoples Conference in Alta Norway where he took part in drafting the UN Declaration on the Rights of Indigenous Peoples UNDRIP). He was 1 of 26 Canadian delegates (and only two Chiefs representing Canada). Wilfred King was also a member of the delegation that presented the Declaration to the United Nations General Assembly in 2015 in New York. For GBFN, the most important factor in King's participation was recognition of the FN's experienced leadership and the acknowledgment of his continued enforcement of Treaty Rights. Wilfred's experience and legal knowledge of FN land rights was recognized by the Assembly of First Nations and, in 2016, he was appointed as Ontario's representative to the Chiefs Committee on Lands and Claims (CCoLC) which facilitates national advocacy and supports the necessary dialogue that individual FNs require while petitioning the federal government. Wilfred actively participates at CCoLC working in the following areas of Lands, Territories and Resources: Specific Claims, Comprehensive Claims (referred to as modern day Treaties), Additions to Reserve, and Treaty implementation initiatives. Chief King is highly committed and motivated in seeking reconciliation through renewed nation-to-nation relationships.
Wilfred is the current President and Chief Executive Officer of Ma'iingan Development Limited Partnership – the incorporated entity whose goal it is to secure economic and social prosperity for KZA-GBFN through the pursuit of strategic educational, training/mentoring and employment partnerships and the identification/formulation of viable joint venture partnerships. Wilfred's focus in this regard is to create lasting change for community members, both on and off reserve. Recently, King has pushed for and received the first multiyear, project-based commitment made by Resolute to his community as he tries to ensure the Nation is a true benefactor of resource development. Under his strong leadership, his Nation is in the process of negotiating and implementing the first Participation Agreement between GBFN and North American Palladium which will ensure that decisions regarding Inherent Rights and environmental impacts of the Lac des Iles mining operation are conducted in a respectful, inclusive manner while offering maximum benefits and opportunities.
Four objectives guide Chief Wilfred King's work into as he moves into the future: sustained and meaningful economic development; continued improvements to / construction of community infrastructure; the resolution of outstanding claims and grievances with all parties who have negatively impacted the People and the Territory of GBFN; and the full realization of Inherent, Aboriginal and Treaty Rights – not only for the Citizens of his Nation but for all Peoples living within the greater dominant society. Wilfred is a dynamic speaker who carries forward a vision of social equality and prosperity for FN people. King has a great interest to advocate for projects that not only develop positive economic opportunities but that are also environmentally respectful, socially appropriate and reflect the Grandfather Teachings for seven generations yet to come.